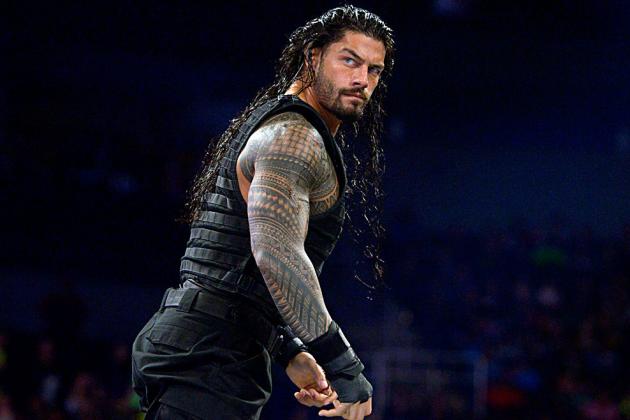 What does the future hold for the WWE Champion?
As Monday Night Raw edges closer, Roman Reigns will face Sheamus for the WWE Championship with Mr. Mcmahon as the special referee who will do everything within his power to prevent Roman Reigns from walking out the WWE Champion. Despite the odds being stacked against Reigns, we can safely believe that Reigns will be walking away as the champion and will retain the title at the Royal Rumble. WWE has finally booked Reigns as the badass he should be and they will surely not undue all their hardwork to get him over as they have succeeded in their goal to place Reigns at the top of the WWE mountain. So this raises the question is how do you cement Reigns as a believable and credible champion and today I will try to answer that question by suggesting opponents for Reigns.
Triple H
The most logical opponent for Roman Reigns would be Triple H. After injuring Triple H at the TLC ppv, it would be no surprise that he would be hell bent on revenge against the man who injured him. In my opinion, the two should collide at Royal Rumble as it would start off Reigns' championship reign with a hot angle and it would do no harm for his career if he pinned Triple H in his first title defense. Triple H for all the negative things that are said about him, is a great worker and a fantastic heel who the fans love to hate. He could be the catalyst in a long reign of dominance by our new WWE champion. However, my one fear is that ego could rear its ugly head and this match will be saved for Wrestlemania. I think it would be a step backwards for WWE to have Triple H in the main event of Wrestlemania in 2015 but we know
Triple H and if he wants that main event spot, there is a very good chance he will get that spot.
At Wrestlemania WWE has the opportunity to pass the torch onto the next generation and this is the perfect opportunity. John Cena is the WWE(I know you hate to hear it but it is true) he is the franchise, he is the man and a wise man once said "to be the man, you got to beat the man". WWE could really make Roman Reigns if he defeats John Cena clean in the middle of the ring at their biggest show of the year. New Japan is holding their annual Tokyo Dome show today with the main event being the veteran Hiroshi Tanahashi facing the rising star Kazuchika Okada. Okada has risen his stock significantly over the last three years and Tanahashi is often regarded as the John Cena of New Japan. In the dome at Wrestle Kingdom 10 today, Tanahashi will bow out as the top star of New Japan by passing the torch to Okada by putting him over and I think WWE should copy New Japan's approach by making Roman Reigns defeat Mr. WWE, John Cena.
Dean Ambrose
After Wrestlemania and conquering John Cena, the success could go to Roman Reigns' head. He has defeated the very best of WWE and come out unscathed, there is a new sheriff in town and his name is Roman Reigns. This change in attitude could lead to a confrontation between the two best friends which could lead to an interesting series of pay per view matches. Many feel Reigns as a heel could be more of a draw than Reigns as a face and after Wrestlemania could be the perfect time for Reigns to turn on his old Shield buddy, Dean Ambrose. However, WWE does not have to turn Roman heel to start a feud, they could simply do a champion vs champion match. It is clear to see that Reigns looks so much more comfortable when he is working with Dean Ambrose and Dean could bring out the best in Reigns and show what a credible heel he could be if allowed to develop organically. Perhaps Roman could end this feud by dropping the title to Ambrose but that would truly depend on how Ambrose is booked during the period between Royal Rumble and Wrestlemania. I have a little faith in WWE so I don't expect this to happen but a fan can dream....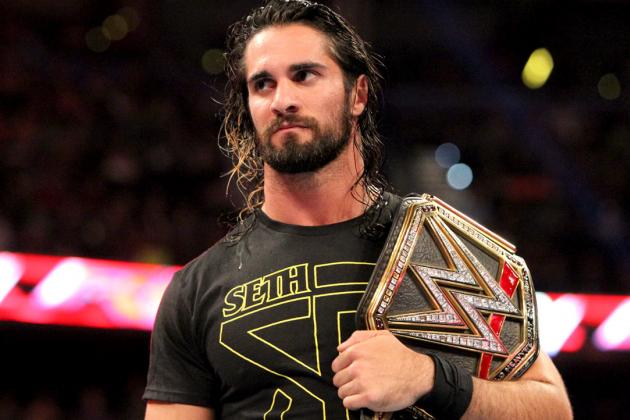 Seth Rollins
From one former Shield member to another, the former WWE Champion who never lost his WWE championship, Seth Rollins could come back as the ultimate babyface to finally defeat the unstoppable heel monster which Reigns has become since winning the WWE championship. In a cool reversal of the roles from the year prior, we would now see Rollins chased after Reigns for the championship. Rollins is a fantastic performer, he was on fire in the ppvs matches he had before his injury at a Dublin House show(Which my brother attended!), Rollins could make the ultimate comeback and defeat Reigns at Summerslam next year and everyone could better from the situation. Dean Ambrose could become a bigger star in defeat to Reigns as the wrestler who just simply wouldn't stay down, Ambrose's star could shine brighter as the ultimate underdog against Reigns. Reigns could become a great WWE champion and prove all of his detractors wrong by proving a great face champion by defeating Triple H and John Cena while also showing off personality as a heel who runs through everything placed in front of him. And to end Reigns championship run, he could put over a returning Seth Rollins who will be massively over with the crowd and WWE would be looking very strong in terms of storylines and booking in the latter stages in 2016.
That concludes my fantasy booking session on what WWE should do with Roman Reigns, I hoped you enjoyed the read and just remember that I did leave out some top stars that could further Reigns as the top guy. The likes of Brock Lesnar and Daniel Bryan could also help Reigns be cemented as the top guy and the new face of the WWE. In the weeks ahead, we will see what direction WWE is heading in for 2016 and what is in store for our current WWE Champion